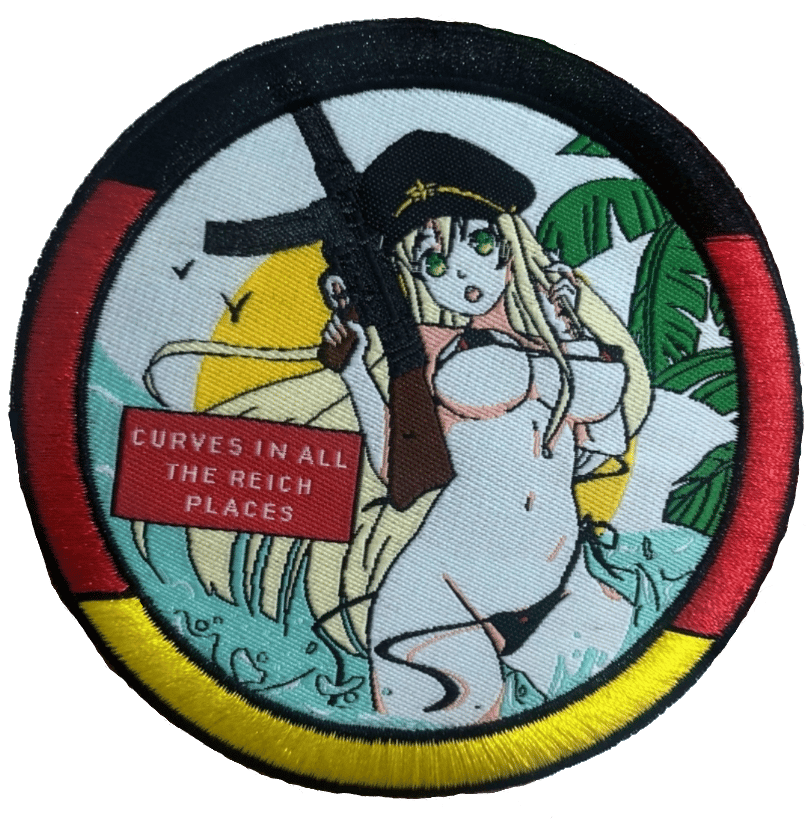 How does the song go again? Blonde Haare, siebzehn Jahre,sag', was wollen wir nodi mehr? Ah hell, who cares.
Featuring the beautiful STG44 clad in a swimsuit that hardly leaves much to the imagination, I don't see how this patch could possibly get any better.
Regretfully, there are bootlegs of this patch, made by an Etsy shop called D***inshiP**ches. We filed a copyright claim and thankfully their listing was taken down, though it's still being sold by them as a mystery patch. Rest assured, ours is the original design.
3.5 inches
Woven
Velcro Backed