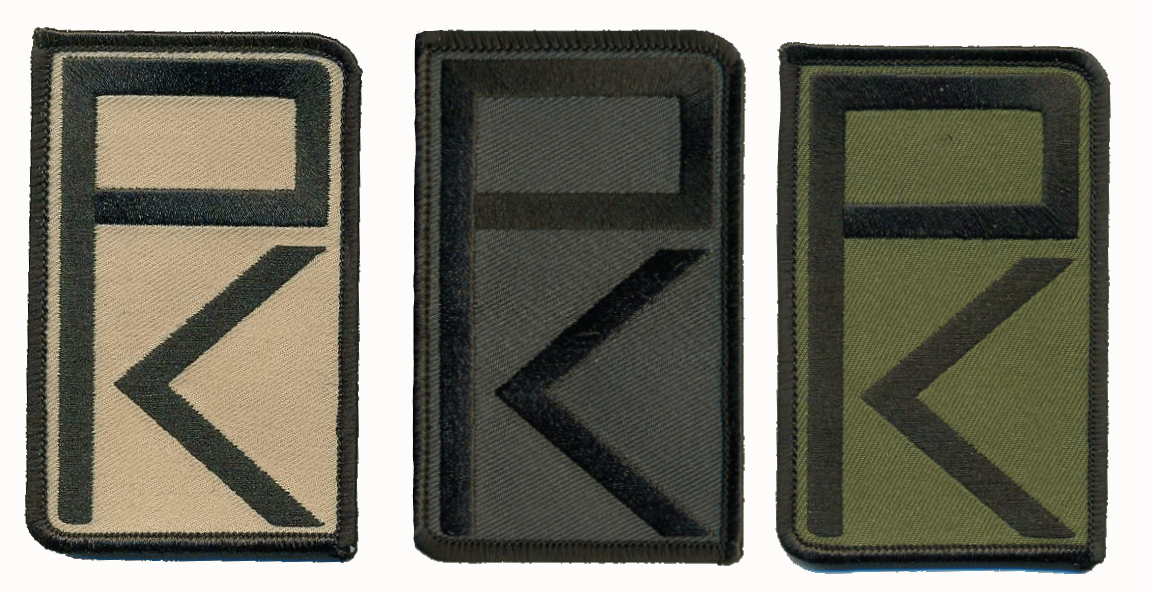 You guys have been asking, and I've been procrastinating, but at long last it's finally here. The official PK logo patch. It's big, simple, and easily identifiable. Perfect for wearing to your next range outing, skinwalker hunt, or even as part of your EDC. (It also looks really good on a plate carrier too)
Three and a half inches high, two and a half wide, and comes as a traditional sew-on, or with a velcro backer. Velcro backed ships with a loop backer that can be sewed onto clothing to attach this or similarly sized/shaped patches. Make sure to select whether you want velcro backed or sew-on, as the sew on version will be cheaper.
Bulk discounts are an option if you're wanting 10+ of these.
The ones pictured are tan, blackout and OD. Grey has a slightly lighter background color, but all else remains the same.