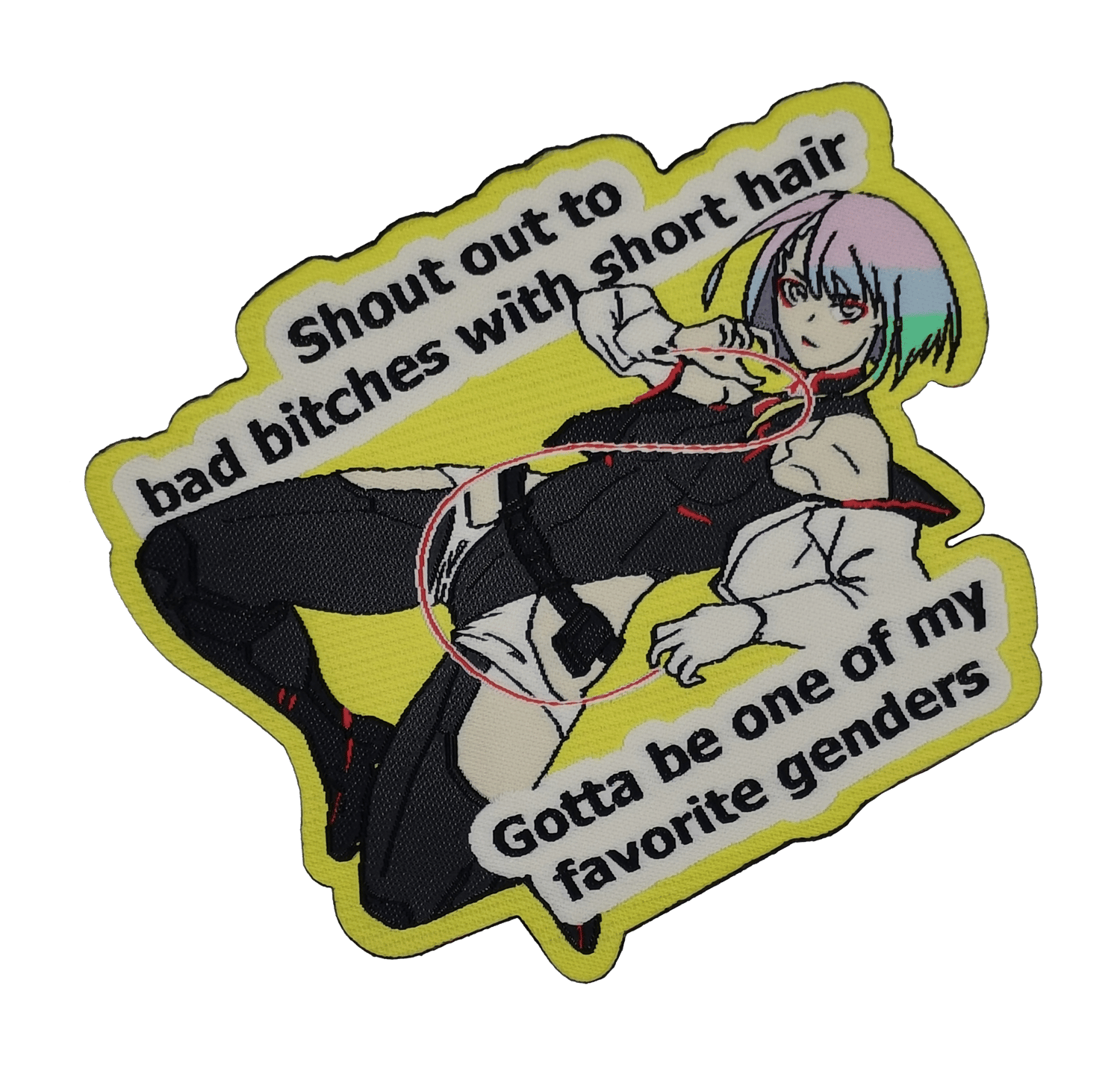 I'm watching a video on how to jazz up a bowl of ramen for a buck right now cause I'm BROKE and I really can't think of some kind of witty description for this. It's lucy from cyberpunk edgerunners. She's got her monowire thing going on. The text is from an ancient meme. I dunno what more you want.
Production times for preorders are estimated to take ~3 weeks starting at the end of the preorder period.
All orders containing preorder items will ship at the same time. If your order contains non-preorder items, they will be held until the preorder items arrive at our shop and will ship all at once.
~3.5 inches, woven, velcro backed.