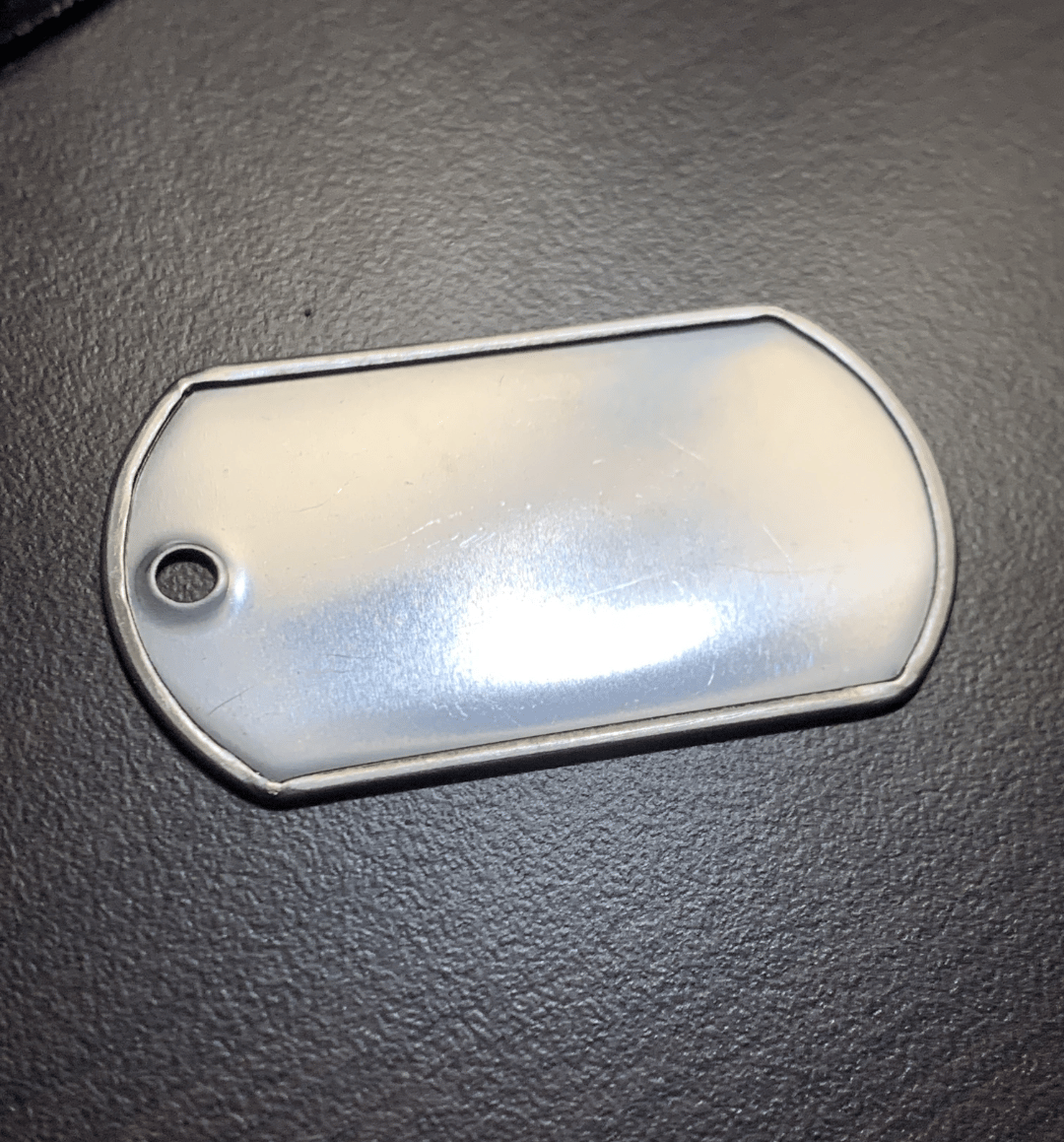 Limited time runs of unique dog tags taken from the vast modern battlefields of the 21st century. Each features a unique design - the blank tag shown is just a placeholder.
All dog tags are considered to be preorder items with a production time of up to 2 weeks bit likely less.
Overstock items may be listed, but whether it is a preorder or not is not stated and all dogtags orders should expect delayed shipping. If other items are ordered at the same time as a preorder item, they will all ship once the preorder item is in.
Laser etched
Chain included
Individually packaged
Slight cosmetic differences between individual dog tags may be present in the form of slight tarnish or light scratches.
Dog tags are meant to be taken with you through the worst of it, and we don't mean for these to spend their life sitting in a drawer. Wear it with pride, and earn those scratches.