$

9.75
Iowa "Full Frontal Democracy"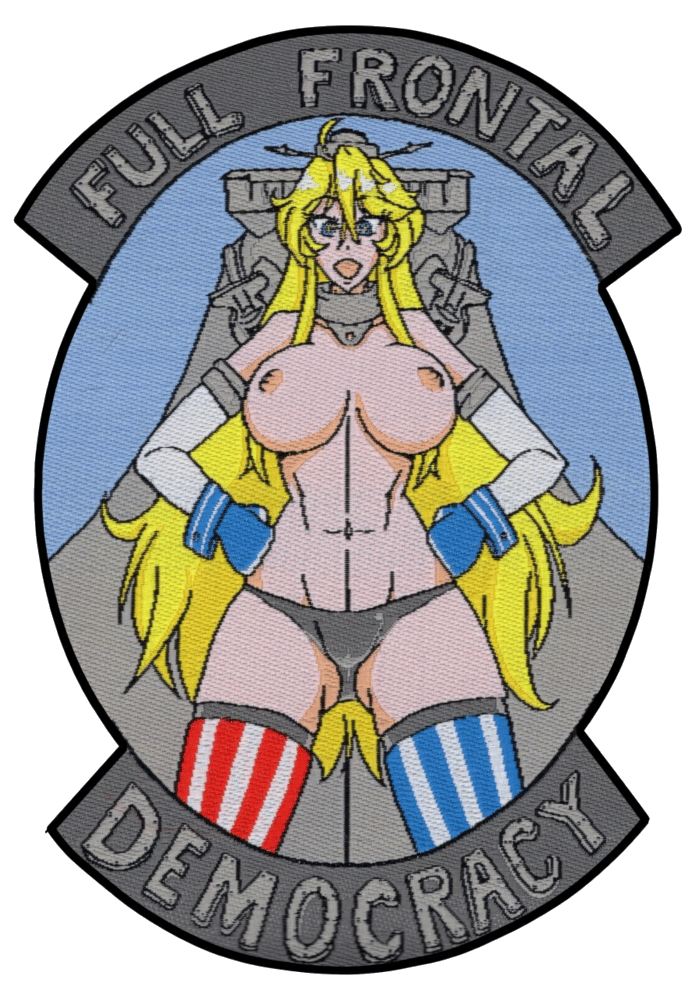 It's been a bit of a running meme that this patch would never see the light of day. I figure it's about time to put that tired old meme to rest.
Bold, brash, and utterly unapologetic. Get the patch that screams the world who you really are. A ship-fetishizing weeaboo with questionable morals and absolutely no sense of shame or decency.
Woven, velcro backed, and oversized as all hell, just like the founding fathers intended.